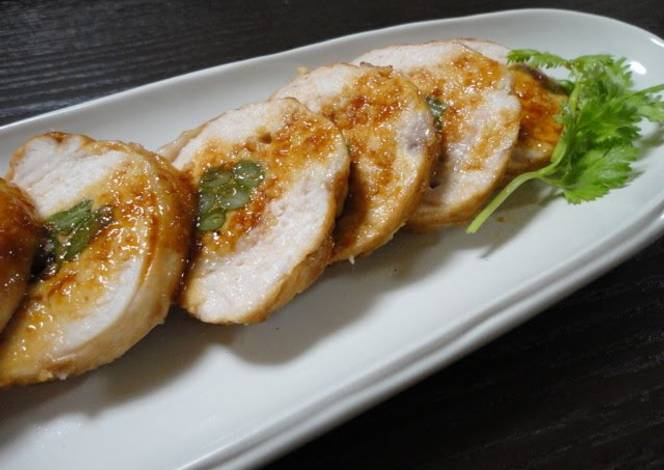 Simple Chicken Char-siu in a Frying Pan
Since there are so many recipes for using a boiling method to make char-siu, I used nutritious chicken breast, which is healthier than chicken thigh, and just one frying pan to easily make moist and tender chicken char-siu. Grease will come out from the skin so there's no need to use oil.
For the photo, I wrapped boiled string beans into the chicken. It's good for a bento lunchbox!

At the end, quickly raising the temperature to high makes the soy sauce burn so when you're boiling down the liquid, keep your eye on it and only raise the heat to medium. Recipe by vermillion
| | |
| --- | --- |
| 2 | Chicken breast |
| 2 tbsp | Sake |
| 2 tbsp | Mirin |
| 2 tbsp | Honey |
| 3 | and 1/2 tablespoons Soy sauce |
| 1 clove | Grated garlic |
Method
Place the meat so that the skin is facing outwards and roll it up.
Tie it up tightly with string and shape it. Pan-fry it without using any oil. Cook it until nicely browned while turning it over.
While the chicken is cooking, combine the flavoring ingredients.
When the chicken has browned, pour the flavoring ingredients over the chicken in a circular motion.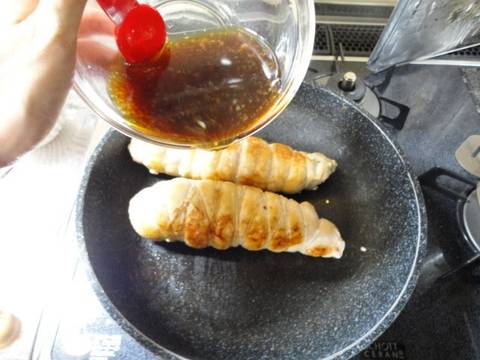 Occasionally use a spoon to scoop the liquid onto the chicken.
Cover with a lid and simmer on low heat for 15 minutes, while occasionally turning the chicken over, until completely cooked through.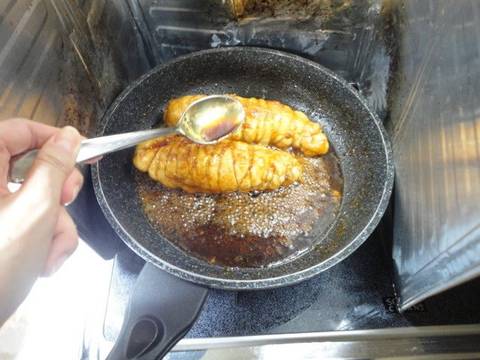 Lastly, remove the lid and boil down the liquid until the chicken gets a shine.
When the chicken has cooled, remove the string, slice it up, pour on the sauce, and enjoy.
If the chicken doesn't seem to be cooking through easily, microwave it for just a little bit after slicing.